PHOENIX presented at the 2021 IEEE International Forum on Smart Grids for Smart Cities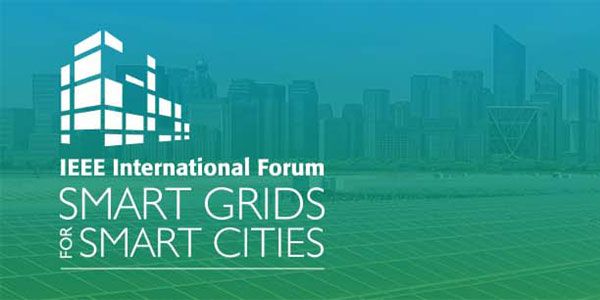 On March 22, 2021, Dr. Artemis Voulkidis, Synelixis Solutions SA, presented the PHOENIX approach towards securing critical energy infrastructures against cyber-attacks, in the 3rd International Forum on Smart Grids for Smart Cities in the context of the Tech Session 6, related to "Cybersecurity for critical infrastructures".
The project's vision, motivation and expected outcomes were presented and actively discussed, with a focus on the technical aspects of the project.

According to PHOENIX, the ingredients of success when talking about cybersecurity, as presented in the event, revolve around:
Secure and persistent communications
Definite situation awareness, perception and comprehension of the energy infrastructure
Enforcement of the privacy protection at all times
Capabilities towards timely derivation of incident mitigation strategies and enforcement of countermeasures application
Secure and controlled incidents' information sharing at pan-European level
Establishment of proper cybersecurity certification schemes and the foundation of a relevant certification centre.
The discussions held in the context of the technical session of the forum, and with regard to PHOENIX presentation in particular, were vivid and stimulating.
Following up two extremely successful editions, the 3rd International Forum on Smart Grids for Smart Cities brought together keynotes and panel sessions, featuring about 50 notable speakers, each providing a unique international perspective on technology, applications, standards and policy pertaining to Smart Grids as enablers for Smart Cities and other Smart Community solutions.