PHOENIX focuses on the protection of the European EPES via: (i) Cybersecurity & Data Privacy by design and by innovation, (ii) cross-country Cybersecurity Information Sharing, realising NIS Directive (iii) realistic exploitation, penetration testing and verification/certification methodologies and procedures and (iv) validation in 5 real-life Large Scale Pilots (LSP) across Europe.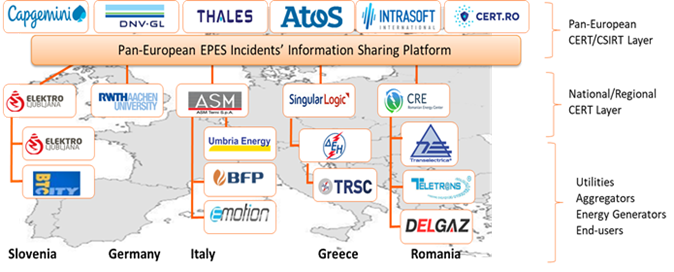 The PHOENIX approach focuses on the protection of the European end-to-end EPES (Electrical Power and Energy System) (from energy production to prosumption) via prevention, early detection and fast mitigation of cyber-attacks against EPES assets and networks and from (intentional and unintentional, internal and external) human activities, while protecting the utilities and end-users' privacy from data breaches by design.
A distributed yet fully synchronized  pan-European I2SP which will collect and share incidents' information and trained ML models without the need to share sensitive information across EPES operators and CERTs.