EPESec 2021 Workshop / Papers Submission Call (Deadline 28th May) (ARES Conference)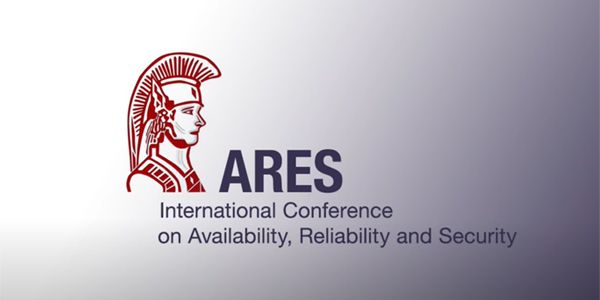 As Co-organizer of this Workshop, PHOENIX Project team is pleased to invite interested parties to Submit papers to be considered for the EPESec Workshop.
For more details on the Workshop, ARES Conference, and for Paper Submission Guidelines, visit the links below:
2nd International Workshop on Electrical Power and Energy Systems Safety, Security and Resilience
(EPESec 2021)
to be held in conjunction with the 16th International Conference on Availability, Reliability and Security
August 17 – August 20, 2021, Vienna, Austria
---
EPESec 2021 workshop aims at collecting the most relevant ongoing research efforts in the EPES digital security field. It also serves as a forum for relevant projects in order to disseminate their security-related results, boost cooperation, knowledge sharing and follow-up synergies, and foster the development of the EPES Security Community, composed of security experts and practitioners.
The workshop is co-organized by the following H2020 Projects:
CYBER-TRUST project: https://cyber-trust.eu/
EnergyShield https://energy-shield.eu/
FORESIGHT project: https://foresight-h2020.eu/
PHOENIX https://phoenix-h2020.eu/
SDN-microSENSE project: https://www.sdnmicrosense.eu/
SPEAR https://www.spear2020.eu/
TOPICS OF INTEREST INCLUDE, BUT ARE NOT LIMITED TO:
Security policies
Risk analysis and management
Vulnerability assessment and metrics
Awareness, training and simulation
Security standards
Privacy and Anonymity in smart/ micro grids, privacy preserving technologies
Threat modelling and detection
Cyber threat intelligence
Federated machine learning
Security architectures
Access control
Malware and cyber weapons
Intrusion detection and visualization
Defense in depth
Monitoring and real time supervision
Perimeter security
Safety-security interactions
Cyber security engineering
Secure communication protocols
Formal models for security (attack trees, indicators of compromise, etc.)
Hardware Security
Resilient ICS/CPS
Application Security
Secure Firmware
Incident Response and Digital Forensics
Incidents and Security Information Sharing
Countermeasures and Mitigation Actions Recommendation
Case studies
Attack simulations
Penetration testing / ethical hacking in OT and IT
Data management and interoperability challenges
EPES market trends and business opportunities
IMPORTANT DATES
| | |
| --- | --- |
| Submission Deadline | New deadline May 28, 2021 |
| Author Notification | June 02, 2021 |
| Proceedings Version | June 13, 2021 |
| ARES EU Symposium | August 17, 2021 |
| All-Digital Conference | August 17 – August 20, 2021 |
The PHOENIX project is a European Union funded collaborative project improving the cyber security of the European electrical power energy systems (EPES), i.e. the so called Smart Grid. PHOENIX aims to offer a cyber-shield armour to European EPES infrastructure enabling cooperative detection of large scale, cyber-human security and privacy incidents and attacks, guarantee the continuity of operations and minimize cascading effects in the infrastructure itself, the environment, the citizens and the end-users at reasonable cost.